Skip to Content
Classic Wooden Stoves in Edgewater, Bowie, & Annapolis
Lower Your Heating Costs with a Wood Stove
As winter approaches, you're sure to be preparing for the financial effects of the changing season. Winter is costly. Your furnace works overdrive to keep your home warm throughout the season, and even the stringiest homeowners can't avoid the higher costs. Bay Stoves is proud to offer an alternative: wood stoves for Anne Arundel customers. Wood stoves are functional and aesthetically-pleasing appliances that can be added as a free-standing structure or built into an existing fireplace. With gorgeous exterior design and easy to operate functionality, wood stoves remain a popular way to supplement a winter heating bill.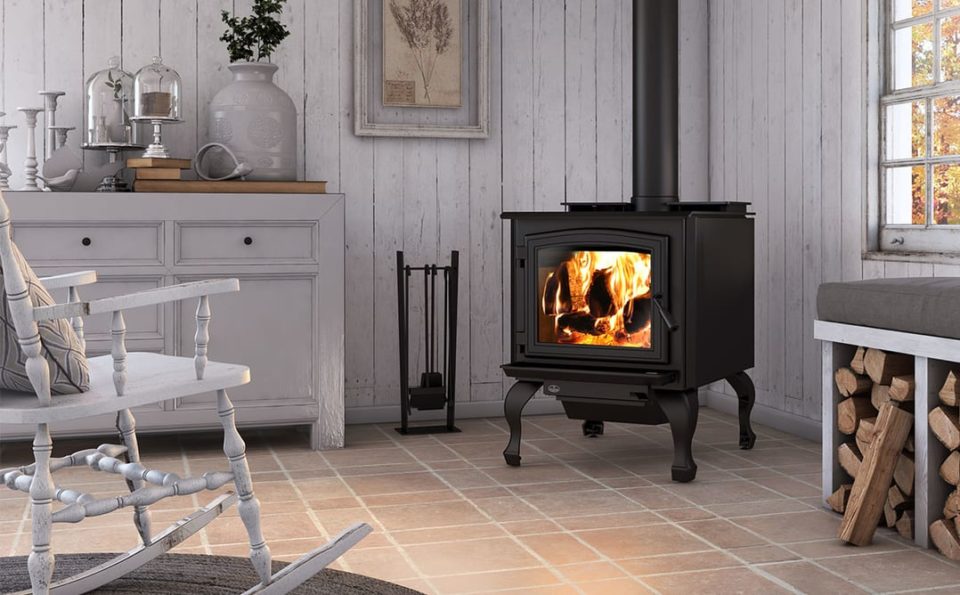 Our Installation Team is Skilled at Safely Installing Wood Stoves
Wood stoves offer an alternative to heating your home solely with electric or gas power. For some, a wood stove is a great way to supplement their existing heating method. For others, it's possible to replace their electric or gas-powered heating bill entirely. Wood stoves have numerous benefits, but our customers have said that these four are some of the most important to them.
They use renewable fuel that is cheap to purchase
They don't rely on petroleum
While wood stoves produce more emissions than a gas stove, they produce much less than a fireplace
They are much more efficient than a fireplace. In fact, many fireplaces make the rest of the house colder.
Additionally, our installation technicians are skilled at installing custom hearths. They can identify potential fire hazards and find the best place to install your new stove. From there, they are skilled at ensuring that you and your family will be safe and warm through the winter months.
Bay Stoves has over Thirty Years of Experience in the Hearth Products Industry
Bay Stoves was founded in 1985, and we've built a reputation for outstanding customer service in the years since. Our current ownership team, Eric and Kathy Yff, believes in continuing the Bay Stoves brand of customer service. In addition to providing superior wood stoves and installation services, Bay Stoves also sells fireplaces, outdoor fireplaces, fire pits, and offers chimney cleaning for existing fireplace owners. To learn more, visit our showroom in Edgewater, Maryland.
Providing High-Quality Hearth Products Since 1985