Skip to Content
Professional Chimney Inspections in Edgewater, Annapolis & Bowie
Keep Your Home Safe with a Chimney Inspection
Here at Bay Stoves, we believe regular chimney inspections are one of the most neglected services in the country. House fires happen in huge numbers across America, and a great deal of them can be attributed to chimney neglect. In fact, 30% of reported house fires started in people's chimneys due to creosote buildup. As such a preventable problem, we want to do our part to promote not only the importance of this issue but how simple and quick it can be to resolve.
By choosing Bay Stoves to inspect the state of your chimney, we can resolve issues that cause heat leaking, inefficiency, and as we mentioned, even dangerous situations that could lead to a fire. Chimney inspections can also find issues that could be causing undue wear on the components in your fireplace.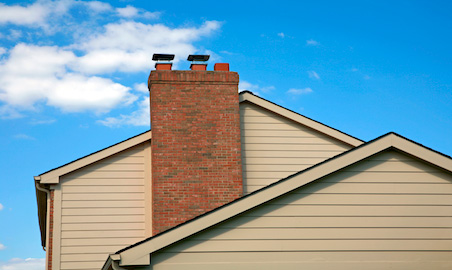 How Often Should I Have My Chimney Inspected?
It's highly recommended that chimney inspections get done once a year. This is suggested no matter how often you use your fireplace, but especially if you are someone who burns regularly. Creosote can build up quite quickly if you use your fireplace often, but even if you only use it occasionally, there are many reasons to have an expert inspect your chimney.
We recommend that you have us inspect and sweep your chimney prior to burning season. Some folks call us as early as spring and summer, though the beginning of fall before you start burning is still equally effective. We can clean chimneys during the winter as well, but it's best to get in a schedule where you have the cleaning and inspections handled far before the cold season hits.
The Bay Stoves Chimney Inspection Difference
Though there are several chimney inspection services in the Edgewater, MD area, Bay Stoves ensures a quality of service you can count on for something as important as the safety of your home.  All of Bay Stoves' chimney experts are certified by the National Fireplace Institute and are dedicated to providing exceptional service. We won't leave the job until we have found and addressed every issue we see, whether it is simple soot that needs removing or diagnosing structural problems with your chimney. Our customers trust us with the safety of their home and you can too.
Bay Stoves is here to help. If you need a chimney inspection in Edgewater, Bowie, Annapolis, MD, or the surrounding areas, contact us today. (410) 956-7101
Providing High-Quality Hearth Products Since 1985