Skip to Content
Modern Electric Fireplaces in Edgewater, Annapolis & Bowie, MD
The Best Electric Fireplaces for Sale Are All at Bay Stoves
If you've always wanted to have a cozy living room fireplace but don't have the time to deal with gathering firewood, a modern electric fireplace may be the next best thing. Today's electric fireplaces feature carefully crafted logs or pictures of flames for the most realistic electric fireplaces yet. Unlike traditional gas and wood-burning fireplaces, electric fireplaces are smoke-free and therefore don't need a chimney. You can feel good about reducing your family's dependence on fossil fuels while also not having to worry about releasing harmful emissions inside your home. To browse the best electric fireplaces in Edgewater, Annapolis, Bowie, and surrounding areas in Maryland, visit or contact Bay Stoves today. You won't be disappointed by our selection of indoor and outdoor electric fireplaces of all sizes and styles. From large to small electric fireplaces, we have something for everyone's preferences!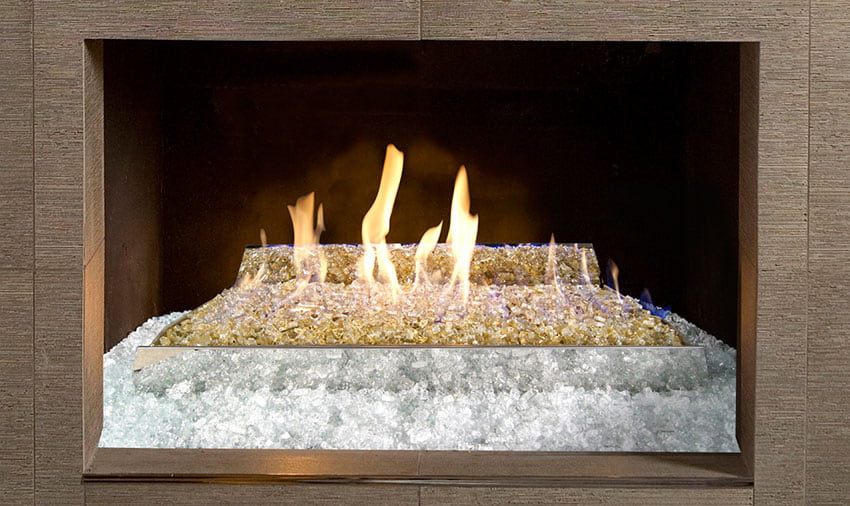 How Does a Modern Electric Fireplace Work? Are They Safe?
Life is simple with an electric fireplace. You just press a button to turn it on and off without any smoke, fire, soot, ash, or other emissions. Many modern electric fireplaces use state-of-the-art infrared technology to convert electricity into heat quickly. Although our electric fireplaces feature realistic, 3D flames, they're created by an illusion of light without any actual fire involved. Because you won't lose any heat through a chimney, electric fireplaces can be more energy-efficient when compared to any gas or wood-burning models. Thanks to their easy-to-use thermostats, electric fireplaces also give you direct temperature control, so you can adjust it to a higher setting on a frosty night or down to a cooler setting if you just enjoy the ambiance of your fireplace while reading a book on a hot summer night.
What Are the Benefits of Installing an Electric Fireplace?
Electric fireplaces aren't exactly a new invention. They've been around since the early 1900s and saw their height in popularity during the 1950s. However, the dawn of the digitalized age has made electric fireplace technology more sophisticated and easier to use than ever before. Easy to install and maintain, electric fireplaces offer many benefits to modern homeowners, including the following:
No Chimney Cleaning Required – If safety issues have caused you to hesitate from installing a new fireplace in your home or business, electric fireplaces present less of a fire hazard. Because they don't produce any soot, ashes, or smoke, they don't require a chimney. This also means you won't have to worry about scheduling chimney cleaning or inspections, although Bay Stoves also offers these services for our customers with a gas or wood fireplace.
Lower Electric Fireplace Installation & Maintenance Costs – Homeowners on a tight budget should consider electric fireplace installation because it's often cheaper than the alternatives. Not only do they cost less to install, but they generally cost less in energy bills to boot. Electric fireplaces require little to no maintenance. You may need to replace their light source and dust or vacuum around them from time to time.
Flexibility with Electric Fireplace Designs – Today's electric fireplaces come in many styles, sizes, and colors to complement your home's unique décor. Ranging from small to large, you can find a place for an electric fireplace in virtually any room. All you need is an electrical outlet to plug them into, and you're ready to go. They're also built to last, resisting corrosion and rust and appearing brand-new for many years to come. If you could use some electric fireplace ideas, don't hesitate to ask for assistance from Bay Stoves' experienced team.
From Built-In to Wall Mount Electric Fireplaces, We Have It All
You'll be able to sit back and relax with your new electric fireplace in style after buying it in confidence at Bay Stoves. We carry a plethora of fireplaces in our inventory, including the built-in, wall, and wall-mounted electric fireplaces from top-tier manufacturers, including:
Outdoor Greatroom
Dimplex
Modern Flames
Visit or Contact Our Local Electric Fireplace Dealers Today
In addition to being one of the best local electric fireplace dealers in the Edgewater or Annapolis area, Bay Stoves also specializes in electric fireplace installation and repairs. If you've always wondered about the cost of adding a cozy fireplace to your home, we encourage you to reach out to us to request a quote. We also carry gas and wood fireplaces, pellet and freestanding stoves, outdoor fire pits, fireplace inserts, and many other high-quality hearth products in our spacious showroom. Come see us today!
Providing High-Quality Hearth Products Since 1985