Skip to Content
Professional Gas Fireplace service in Edgewater, Annapolis & Bowie
Find Your Perfect Gas Fireplace
You can count on Bay Stoves when it comes to the installation and maintenance of gas fireplaces. We have been installing and working on these units for over 30 years, supplying residents of Bowie, Edgewater, Annapolis and the surrounding areas with the beautiful aesthetic and warm glow of gas fireplaces. While choosing the right gas stove might seem overwhelming, our experts can help you pick the perfect model for your needs. We can tell you what size and heat level fit the room you are installing in, help you pick a style to match your home, and even offer multi-sided and see-through models to create unique and beautiful fireplaces that are essentially functioning art. Whether you want something as ornate and luxurious as one of our Mendota Fireplaces, something simple and functional, or anything in between, we will have a gas stove solution for you.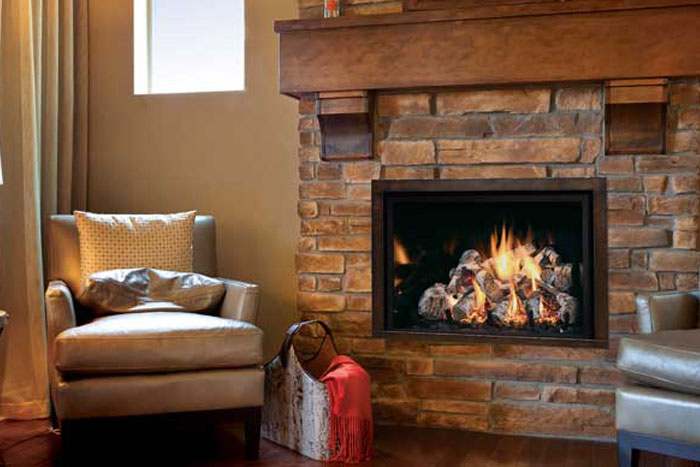 Enjoy the Benefits of a Gas Fireplace
Gas fireplaces have increased in popularity as homeowners have demanded better-looking fireplaces that function in homes without working chimneys. But even if you have a functional chimney, gas fireplaces offer a few choice benefits over their wood-burning counterparts:
Innovations in Realism
While many people avoided gas stoves for years because they found the look unrealistic, the technology has changed since those opinions were formed. The flames and logs from gas stoves of yesteryear may have detracted from the overall experience, but modern models that we offer provide the realistic look and feel you want from a stove.
Easy Installation
Gas stoves are simple to install. They slide into your existing chimney and only require a bit of special installation, which we will handle for you during the installation process.
Affordability and Low-Maintenance
While wood fireplaces are rustic and beautiful, they create a huge amount of ash and soot that is not only messy but causes the need for regular maintenance. Gas fireplaces avoid these pitfalls.
Designs to Suit Any Style
Whether you're looking for a warm and inviting cozy cabin vibe or a sleek and elegant modern aesthetic, we have a gas stove that will suit your needs. Additionally, we can install single-sided, multi-sided, and see-through fireplaces to give you flexibility. Most people assume we can only install in a traditional hearth setting, but we have used these options to install half-walls and other unique setups to create a fireplace you can enjoy from multiple rooms at once.
Save on Heating Bills
Rather than heating your whole home, you can save a great deal of money by using a gas fireplace to supplement.
Environmentally Friendly
Because wood fireplaces burn and create smoke, they contribute to harmful gasses in the atmosphere. Gas fireplaces release very few toxins into the air.
Gas Fireplace Inserts
Gas fireplace inserts are, as the name implies, a one-piece insert that can be installed into your existing fireplace. Many people have a fireplace in their home that sits dormant because they don't have the time or energy to deal with hauling and burning wood. By hiring our team to come in and install one of these inserts in your home, you can immediately start enjoying the convenience of a gas fireplace and stop looking at a beautiful part of your home that is not being utilized.
Whether you need a new gas stove built from the ground up, an insert put into your current fireplace, or maintenance and repairs on your gas fireplace, Bay Stoves has the solution.
Bay Stoves: A Family Owned and Operated Company
Bay Stoves is family owned and operated. Our sales team and technicians know all the ins and outs of gas fireplaces and will make sure you're satisfied with your choice. In addition to gas fireplaces, Bay Stoves also sells wood stoves, firepits, and freestanding stoves, as well as offer chimney cleaning services. Visit our showroom today and discover the possibilities of a gas fireplace in your home.
Ready to get the gas fireplace of your dreams? Contact us today. (410) 956-7101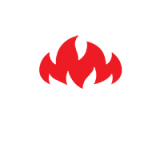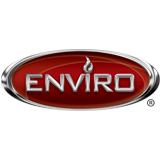 Providing High-Quality Hearth Products Since 1985