Skip to Content
Premium Freestanding Stove Palletes in Edgewater, MD
Maryland's Source for Premium Pellet Stove Fuel
Heating costs account for roughly one-third of your utility bill. During the long Maryland winter, you might experience dramatic utility bill peaks as your HVAC system works overtime to keep your home warm. Thrifty and budget-conscious homeowners are on a constant lookout for inventive ways to save money. At Bay Stoves, we offer an eclectic product line of pellet stoves. Aesthetically-pleasing and rustic, pellet stoves are environmentally-friendly and highly efficient freestanding stoves. Pellets are the engine that drives your pellet stove's operating efficiency. We sell only premium wood stove pellets in to our clients in the Annapolis and surrounding counties.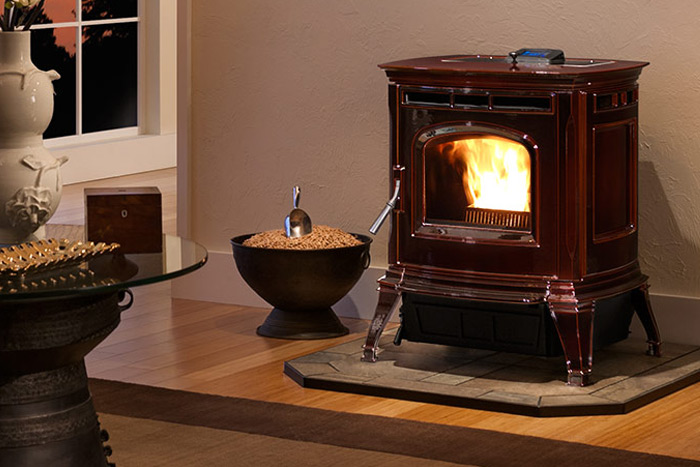 Pellets Reuse Materials That Would Otherwise Go to Waste
Pellets are made of materials that would otherwise be considered waste, including sawdust and discarded wood. The fragments are then compressed into sizes of roughing 1.5 inches long and less than one inch thick. The minute sizes prevent blockages in the auger. We stock a wide variety of pellets in our showroom. Each pellet brand is unique, and we encourage you to try out each variety before committing to a large bulk purchase. Pellets make heating your home easy because they:
Are easy to use and require little tending
Are stored in a compartment in the stove and are automatically fed to the heating element
Result in a constant flame
Contact Us Today to Learn More
For over 30 years, Bay Stoves has sold high-quality freestanding pellet stoves and the pellets that go with them. Anne Arundel has come to trust our ownership team to provide a unique brand of customer service. We built our reputation on our deep personal connection to the Anne Arundel community and our willingness to go the extra mile. We do installations of pellet stoves, chimney cleaning, and sell a plethora of outdoor furniture and hardware for your family to enjoy for years to come. Come and visit us at our showroom and discover the aesthetic joys of using a pellet stove.
Providing High-Quality Hearth Products Since 1985